Submit Your Wish List
---
Receive a personalized list of home matches, delivered direct to you.
Send Us Your Wish List
---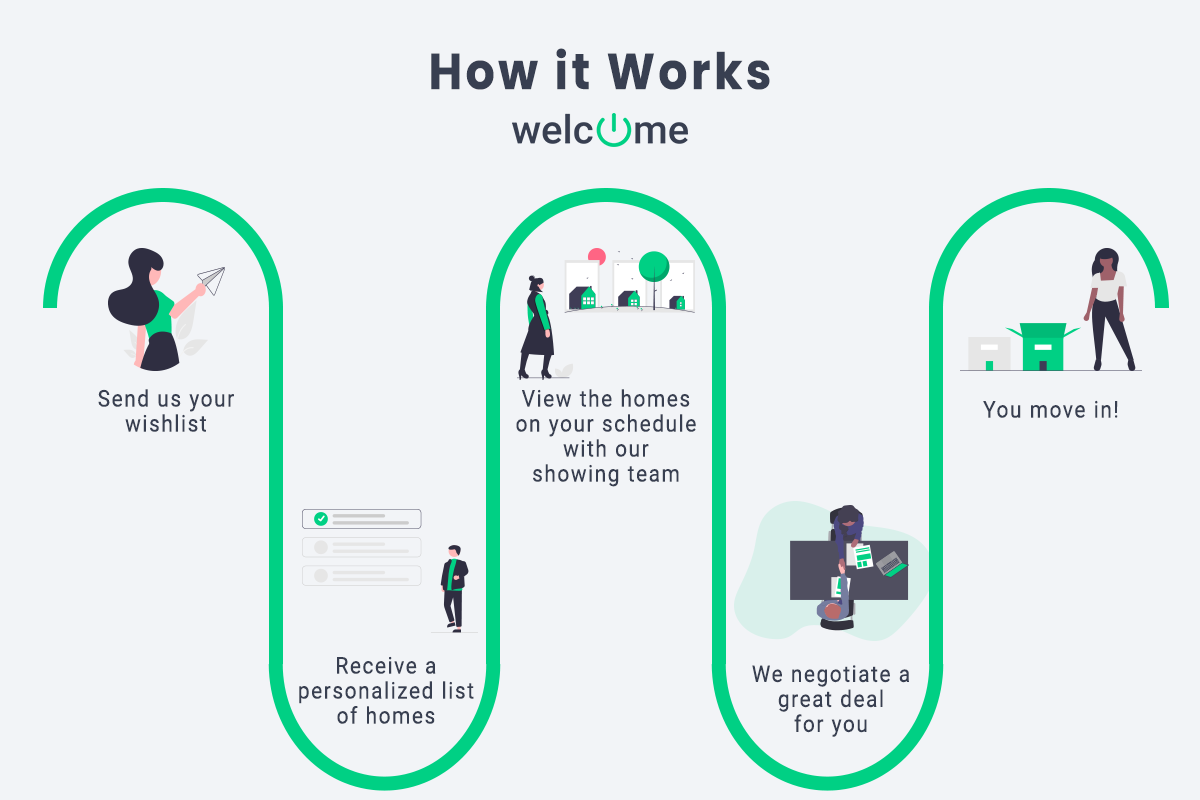 Ready to find your dream home? Here's how it works:
1. Send us your wish list using the form below. Include where you're looking, your must-haves list, when you're looking to buy, and how we can get in touch with you.
2. Our team will email you a list of homes that meets your criteria.
3. View the homes our expert curators sent over to you and select which ones you'd like to see in-person with our showing team.
4. Make an offer on the home of your dreams! Relax while our expert negotiation team seals the deal for you.
5. Move in! Our team will even help you find a moving company, or even local contractors if there are personal updates you'd like to make!